---
Premium Featured Auction Banner
Highlight your auctions with the best advertising spot on the IAL, the top. All Featured ads run on the top of the IAL home page and the auction category pages for your sale. You can purchase for $100 per sale for basic and Gold members or upgrade to Platinum for unlimited Top Featured Auction Banners.
The Featured Ads can be purchased in the Marketing Options section of the IAL Auction Wizard in your IAL Auction Control Panel when you add or edit an auction.
---
Auction Company Marketing
Give your company maximum exposure by advertising in multiple categories. All IAL basic members receive 1 category listing, all additional categories are $100 per year/category. Basic members can also add a company description, add auction type specialties, list their affiliations and designations (NAA, CAI, State Associates, etc) Gold & Platinum members can list their companies in an unlimited number of categories, add affiliations, add a company logo, add social media links, and upload marketing documents. Platinum members receive the highest listing position, followed by Gold and then basic members.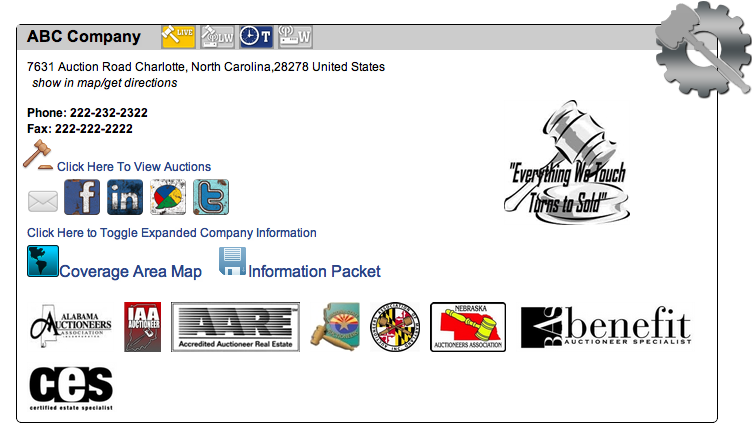 Add additional categories and edit your company listing by logging into your account at the top of the page and clicking on the IAL Auction Control Panel.
---
Auction Alert Email Marketing
Have a great auction coming up and want maximum exposure? We will send out an exclusive Auction Alert announcing your event. It goes out to our targeted mailing list for the specific assets that your selling. Please fill out the Contact Us form with the details of your sale and we will send you the rates, costs vary depending on asset categories.